Karl and I went to go visit the house today and we were SO EXCITED to see that the house has sprung up from the ground!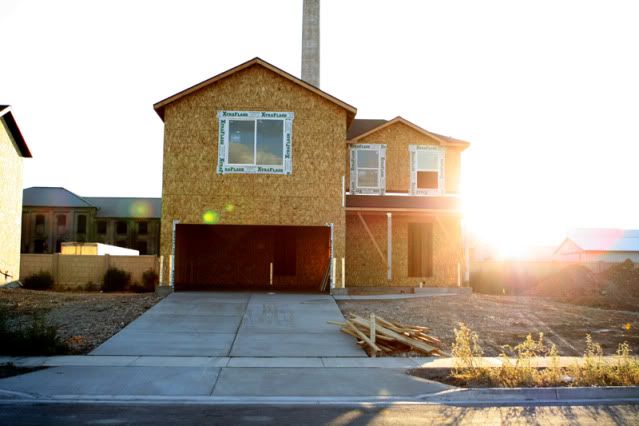 Here is a view from the driveway up the front walk way.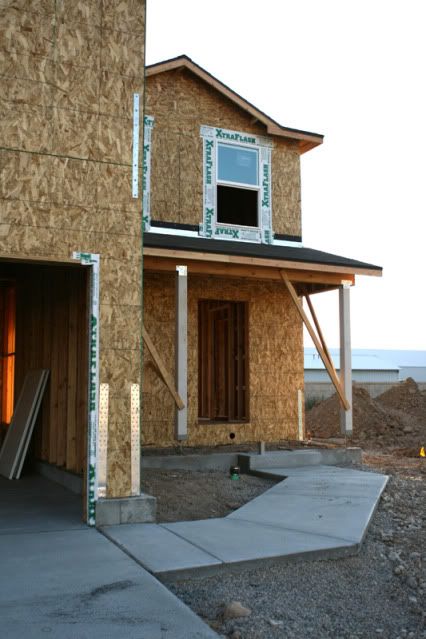 When you walk in the house, you look to your left and here is a view of what you see.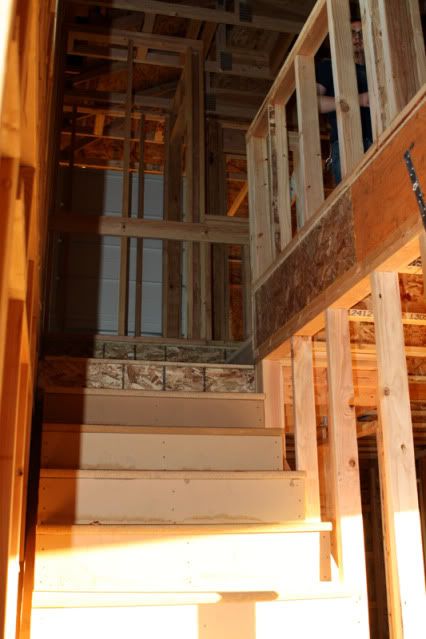 Then if you walk in a little bit more you are standing in the living room and you can see this view of the kitchen. The wood poking out into the room is the counter/sink and the bar attached to it.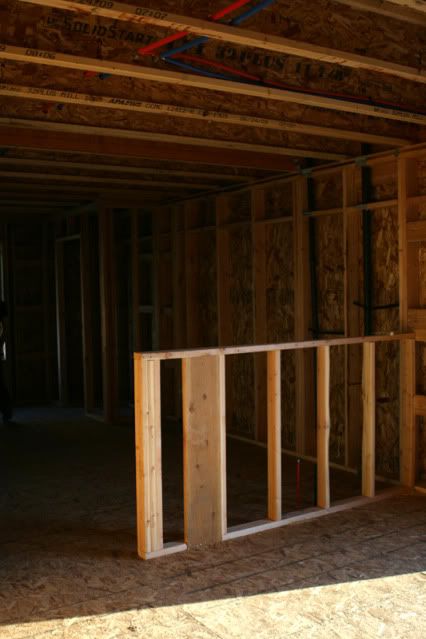 I didn't take any pictures of up the stairs except this one of me standing in the back bedroom looking into the master bathroom/closet/bedroom. The master closet is the big long skinny room on the right hand side of the picture!!!!!!!!!!!!!!! This closet sold me on the house.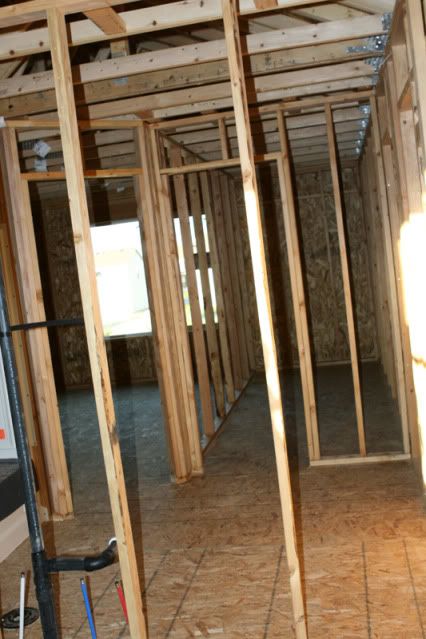 Also, for the people who are excited about the view of the "haunted" sugar beet factory, here is a view from the bedroom that I was standing in when I took the picture of the master closet/bathroom: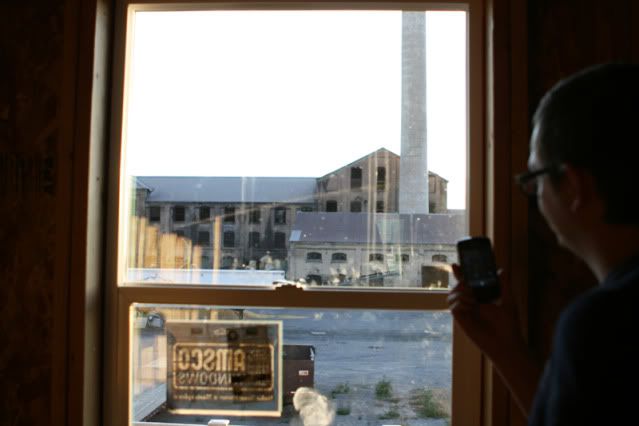 We are so excited for our house! I bought some packing boxes this week to start packing. I have some more posts to come; Teri and I have been working on a DIY project!