Karl got me the best Christmas present ever - a baby black lab puppy. She was only 5 weeks old when we got her and still bottle feeding. And yes - only slept for about an hour or two at a time. Luckily, she is the most precious dog I have ever seen and I love her to death! She is growing like a weed and her little personality is so funny. She gets annoyed with me and will sigh these funny doggie sighs. She is very afraid of the vacuum and will run to me if she sees it. She loves a good belly rub and frequently falls asleep on her back. Also she is too scared to go down the stairs. Not up them, just down them. Karl and I love our good little girl! Her name is Catalina, but we call her Lina. Here are some pictures:
This is me when I first got her. I was so happy and excited and I was just hugging her. She loves to be held.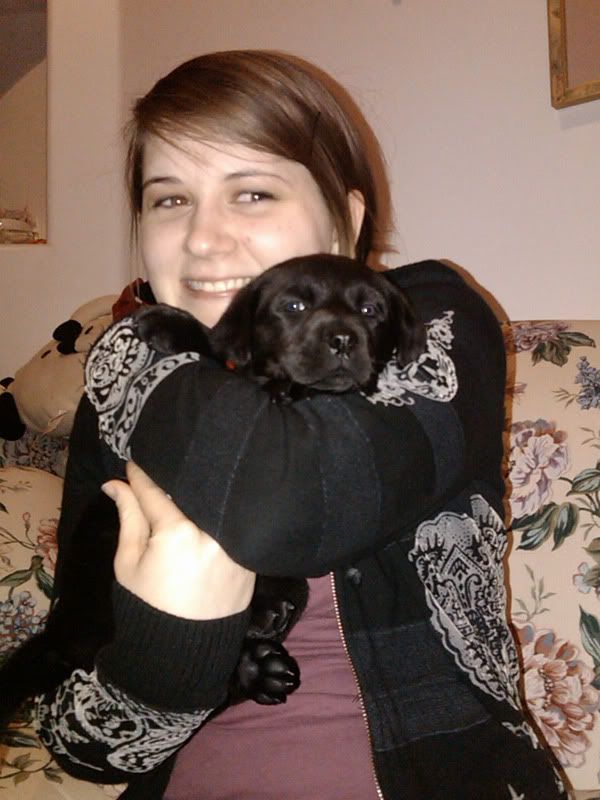 Here's her stubby little baby legs (I hate the flash):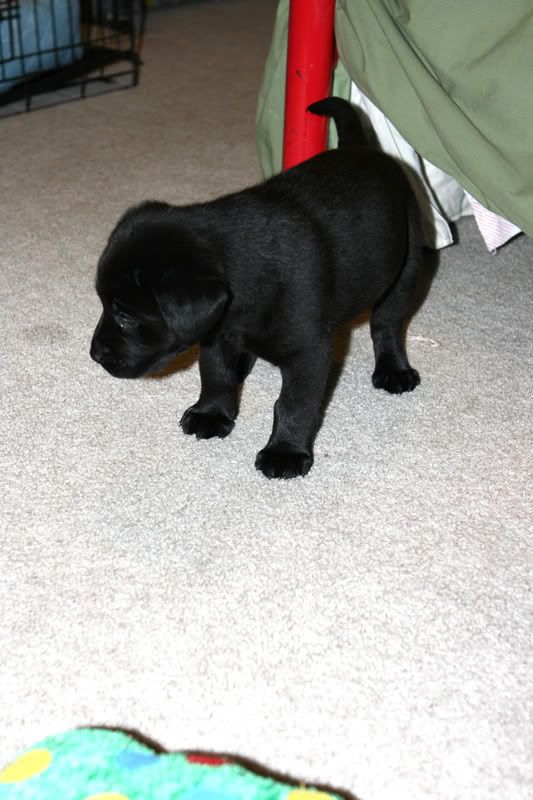 Cute girl: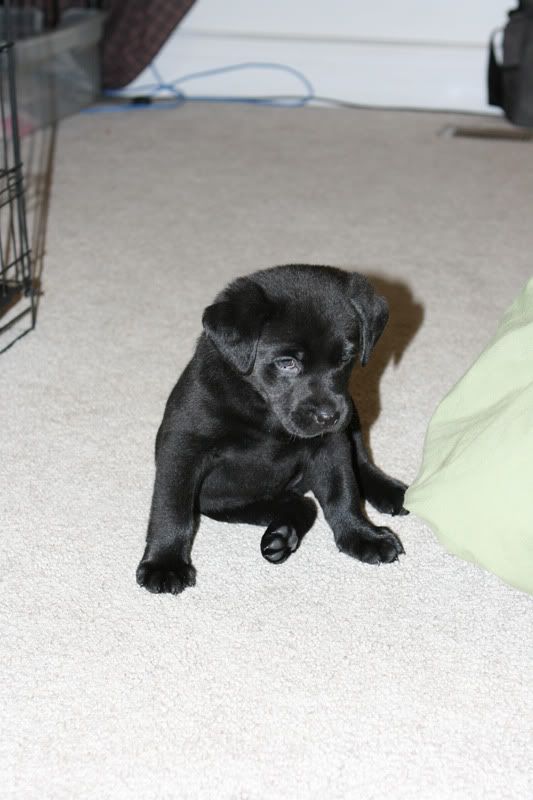 So yesterday, Lina and I decided to have a photoshoot. This was difficult because Lina did not want to sit still for any photos. I had to get her favorite treats and hold them with one hand and the camera with the other.
Feed me!!!!!
Sitting patiently looking at the bag of treats. By the way, she is a very picky eater. She doesn't love milkbones! She will push them around with her nose and look at me like, "That's the best you can do?" - she definetly has an attitude.
My friend Lina: