Every time Karl and I go and visit our house, we are blown away by the amount of work that has been done on it from the previous week, and then it gets harder to leave and come home to our basement apartment because we are so excited about the house!
We had a pretty open Saturday today so we drove down to see the house. We are closing in 17 days and I can't believe that we are going to be homeowners so soon! Here are some picture updates for those of you who are interested.
Front of the house: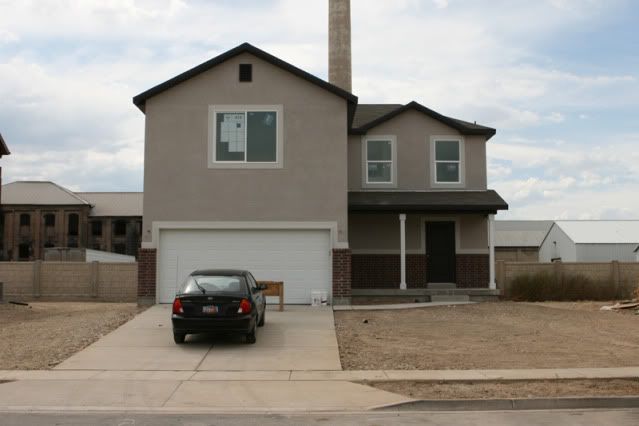 We walked in today and couldn't believe that the cabinets, some flooring, and some crown molding were in already! AND they are doing carpet next week!!! I had thought about painting my cabinets after we move in but I love them too much now to change them.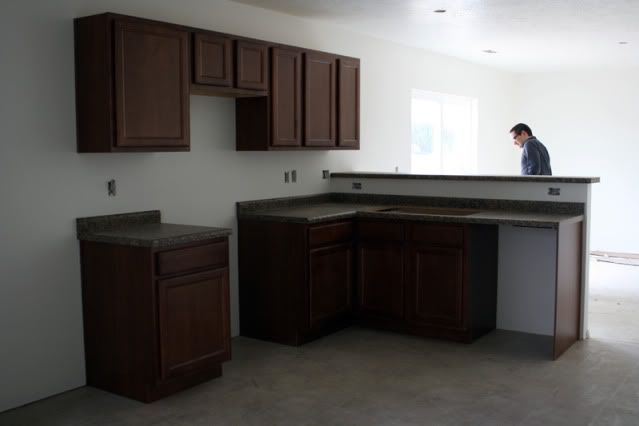 Here's a picture from the living room. This is that raised bar that we paid extra for, which we LOVE. You can see the pantry in the background.
All of the doors in the house look like this one. I forgot to take pictures of our doors in our actual house, but this is one from the model house center. You can kind of see the doors in some of these pictures in this post.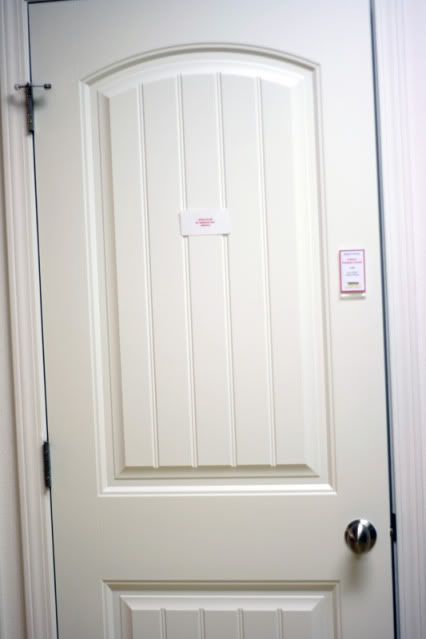 This is the cute 2nd bathroom upstairs. It has a normal sized tub/shower so I didn't take a picture of that.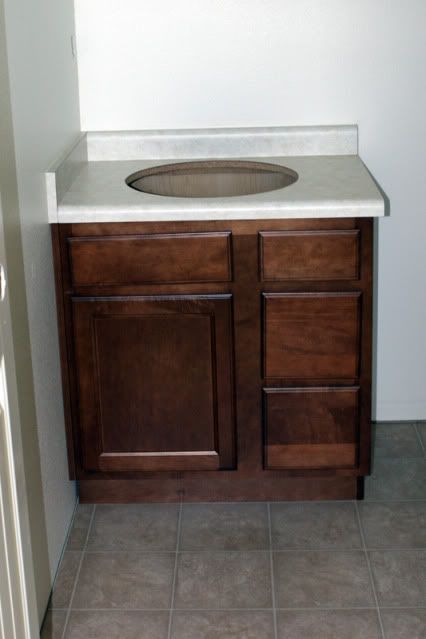 Here is my favorite part of the whole house (which is now in competition with the kitchen), the master closet. It spans the whole length of our bedroom.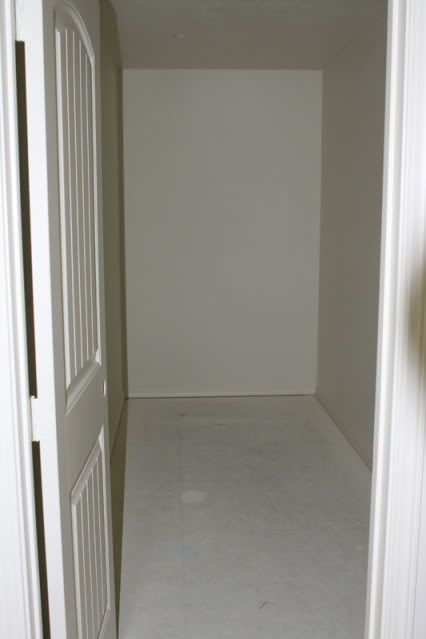 Master bathtub: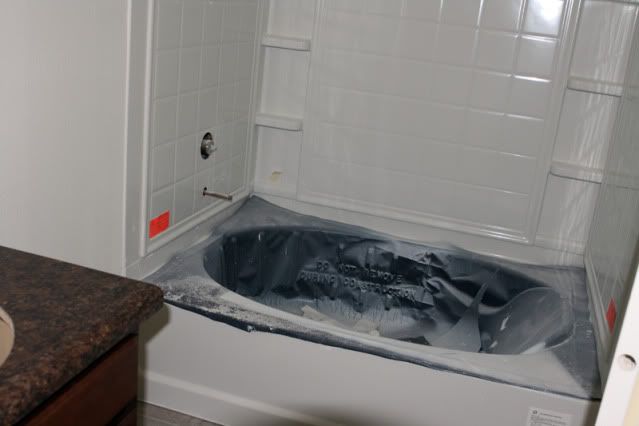 Master bathroom counter: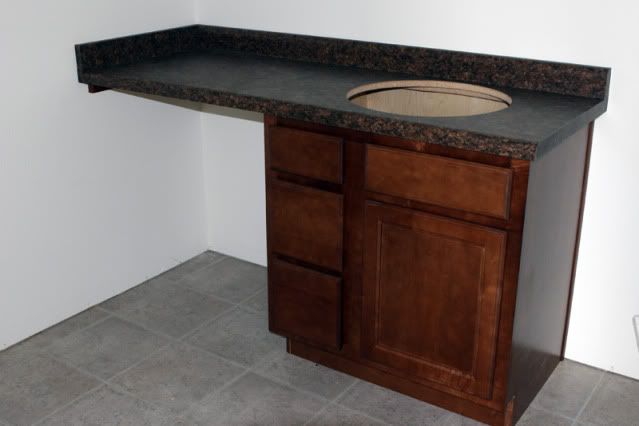 Can't wait to move in! Will post more pictures after our meeting with the contractor next week.