Hello! It has been a long time since I have posted anything. School started and I am student teaching at Provo High. Our house is about 3.5 weeks out from being done. Karl has been more busy than ever with work and he is on a last minute business trip to Chicago today, which is why I am finding time to even post this. :)
So a few weeks back, my family came out to visit and my mom wanted to do a craft while she was here. My mom suggested we decoupage some frames, so we loaded up supplies at Michaels/Walmart and came over to my house for a crafting extravaganza!
First step was to paint the plain frame with some special craft glue, then lay your cute tissue paper on the front of it. We tried to smooth out most of the wrinkles but, as we were later convinced, little wrinkles gave our projects charm.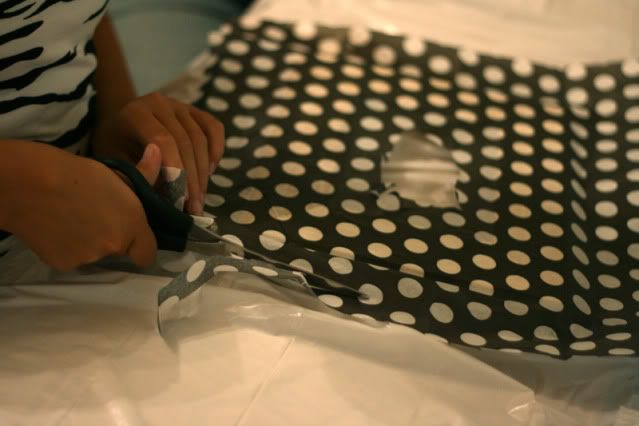 We then continued to paint the glue on and cut the tissue paper until it was just right on the frame: (Hand model courtesy of Lauren!)
The frames turned out great! Here is a picture of Lauren's frame (my mom's cute green frame is out of focus in the background):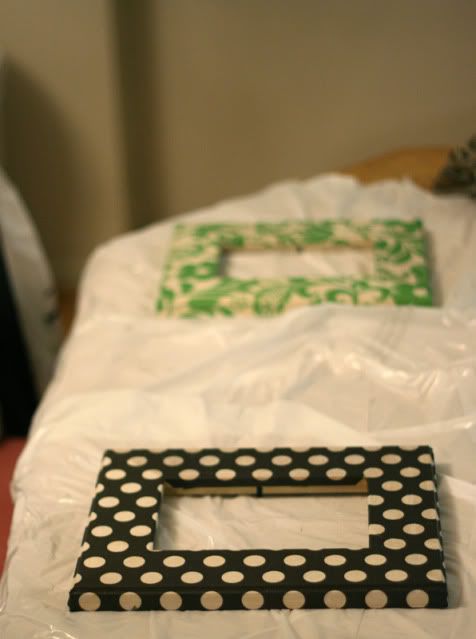 Teri's great damask pattern frame:
My frame, that I transformed into a magnet board for my kitchen. I bought buttons and hot glued magnets to the back.
So, after all those frames, Teri and I were HOOKED on decoupaging! We saw an old bookshelf in her house and decided we found a project that was RIPE with opportunity. Here is an old raggedy bookshelf that Teri and her new husband had laying around in their apartment: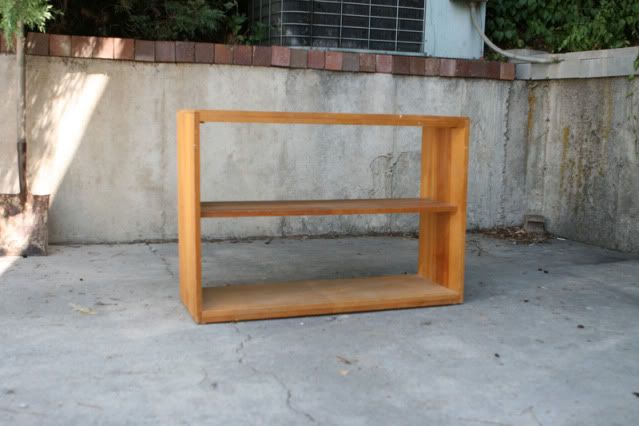 We put some nails into it to make it a little more sturdy. We then busted out my new orbital sander (RIDGID - has a lifetime warranty - I got it at Lowe's) and got rid of most of the scuffs and dings: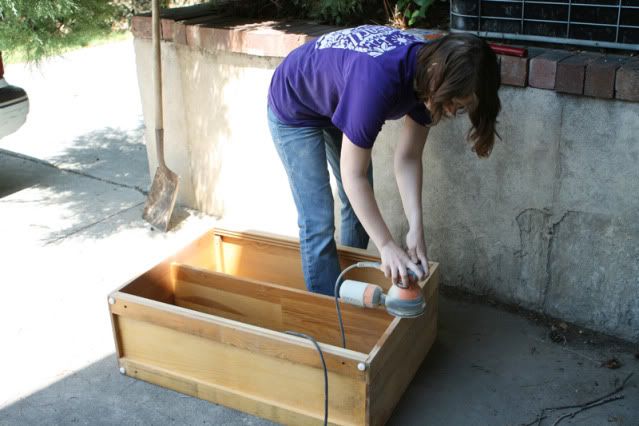 Since Teri and I are never ones who want to do more work than necessary, we decided to spray paint the bookshelf instead of having to actually paint it with paintbrushes. Here is a shot from the midst of the spray painting journey: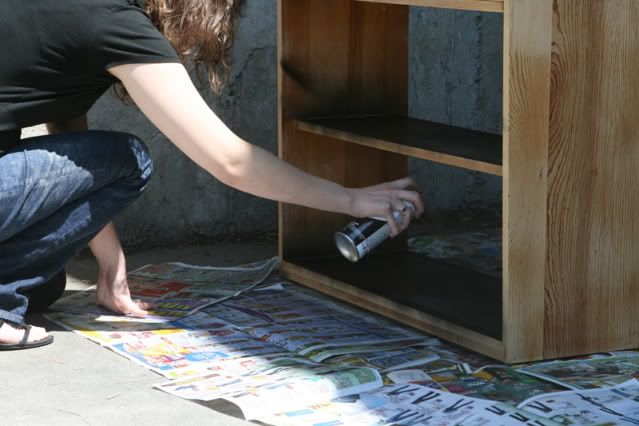 After about 4 cans of paint and zillions of coats, we brought the book shelf inside and decoupaged cute polka dot paper that we had leftover from the frames onto the shelves: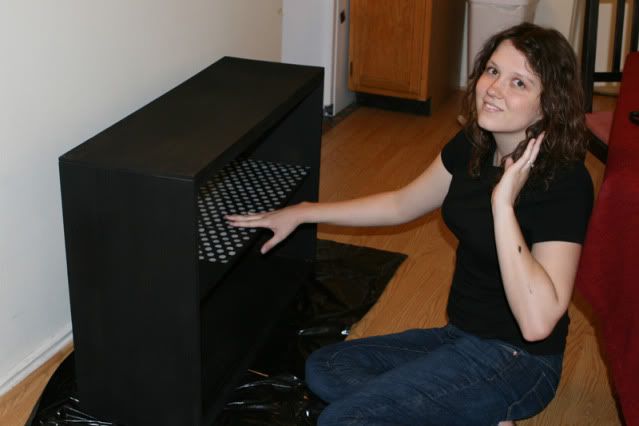 Here is an almost finished version of the shelf: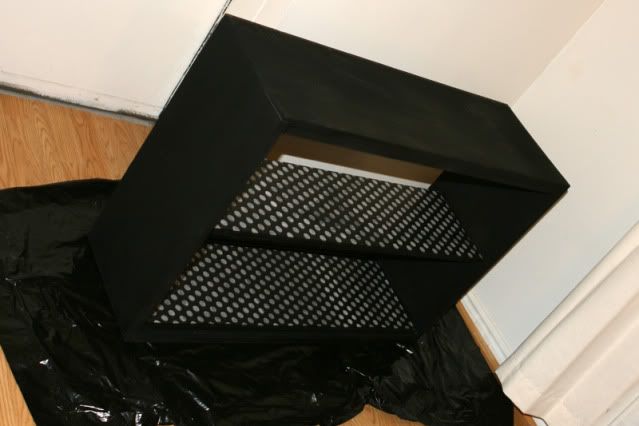 We then put a few layers of polyurethane on it to make it all nice and shiny, and dent proof. I don't have pictures yet from that stage. :( :( :(
So - lots of crafts. I just went to Honks and the dollar store and picked up a few more things to decoupage because it is SO FUN!!
Here's the house - we can't wait to move in!