I realized I never blogged about our brand new house! Our house is scheduled to be finished no later than halloween of this year, which means we will qualify for the $8,000 bucks from the government. Yesssssssss. We went and picked out all of the colors and designs for the house in the first 4 weeks after signing. And now, we wait. We drove out to the lot last Sunday just to see how things were going and we found construction! It was SO EXCITING! Here is a picture:
The house has 3 bedrooms and 2.5 bathrooms, since we paid to add a half bathroom to the first floor.
Here is a photo of the picture we were given of house our home will look after it is done. However, we were able to get a free stucco upgrade instead of the siding pictured here and we also paid for bricks to go around the bottom.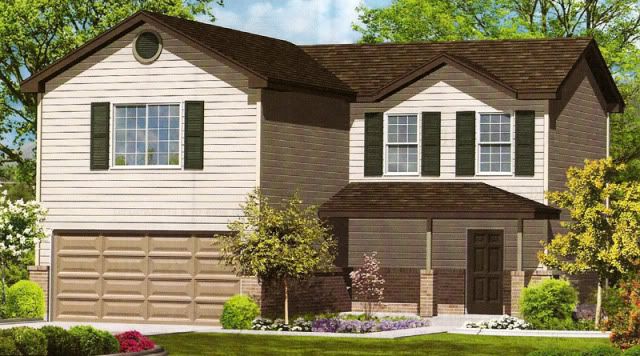 Our house with have gray stucco with a white outline and black front door with dark red bricks. Here is a picture of what our house with stucco will kind of look like: