Karl and I have our final walkthrough of the house tomorrow and we couldn't be more excited. We drove down to see the house today and we had to tear ourselves out of it after staying for over an hour. (This is an empty house I might add.) I know I haven't been blogging about much else lately, but this is just what is going on with us.
I am student teaching at Provo High and it is a constant stress. This week is going to be crazy! We have the final 2-3 hour walkthrough tomorrow, close on the house on Wednesday, I am in charge of the YM/YW mutual on Wednesday (teaching photography), we get the keys Thursday, we move Thursday/Friday/Saturday, I teach YW for our final sunday in our ward on Sunday. Not to mention every day I have to plan lessons for the kids at Provo High. And I guess I just found out today that Karl told our landlord we would find the next renters for him. Oh well! Life is great and busy. Here are some pictures for the people that like the pictures.
I didn't take a "front of the house" picture because nothing has changed really, except rain gutters and screens. Boring.
Here is a picture of the great kitchen with the stove, dishwasher, and sink added. YIPPEE!!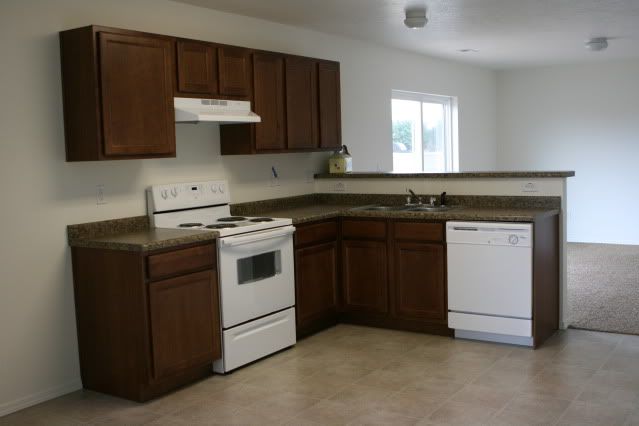 Close up on the sink for those who are detail-oriented (and yes, those are the deep sinks that we paid $70 extra for):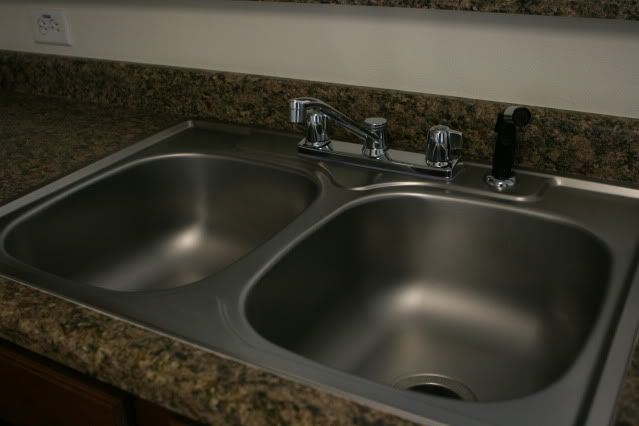 By the way, don't forget to notice the great carpet!
Now, let's head up the stairs and check out the fabitty fab upstairs.
In this picture, the top of the stairs is on the left. The master bedroom is behind the stairs. Bedroom #1 is the open door at the end of the hall. The baby door that is open is the linen closet. I am standing in Bedroom #2 taking the picture.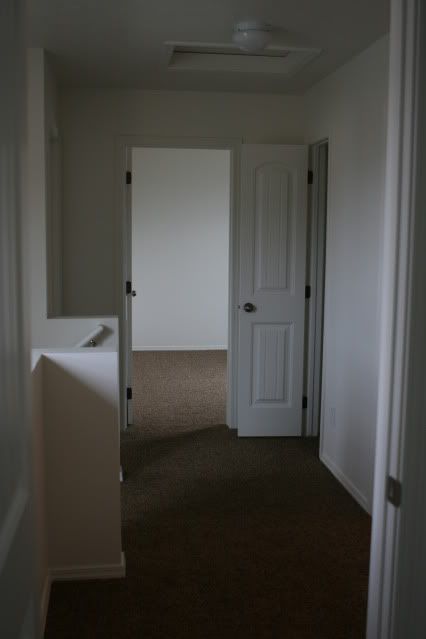 Linen closet. I'm on the stairs taking the pic.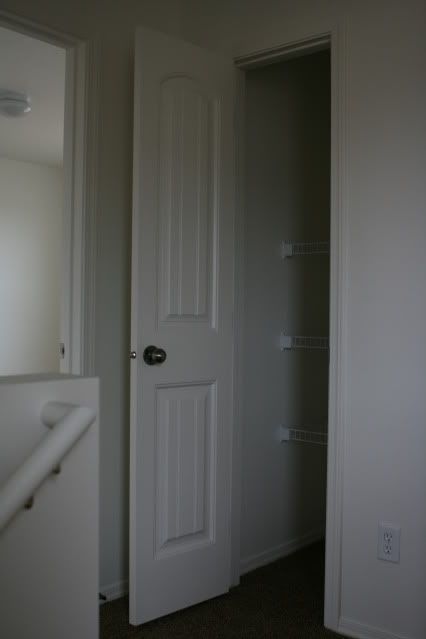 Here's me at the opposite end of the hall. Bedroom #2 is visible directly in front of me. The door on the left closest to the Bedroom #2 is the second bathroom. The door closer to me (that's not the linen closet) is the laundry room.
Beautiful Bathroom 2.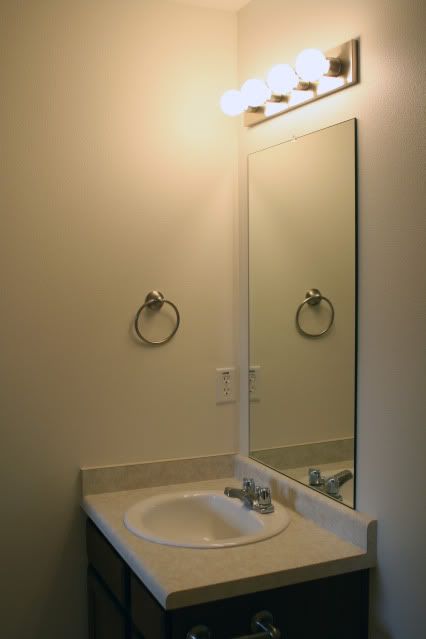 Here's Karl on the floor of the master bedroom.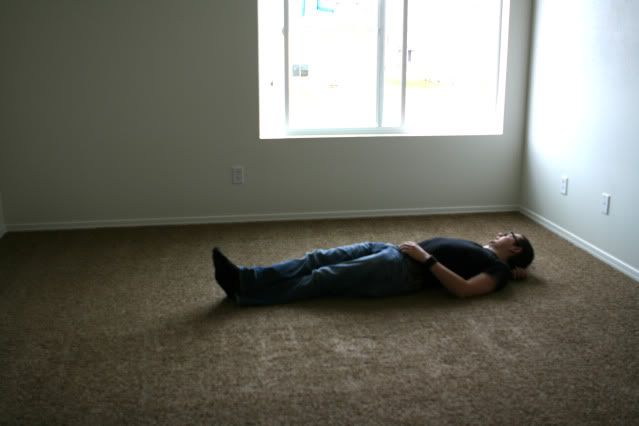 Another master bedroom shot.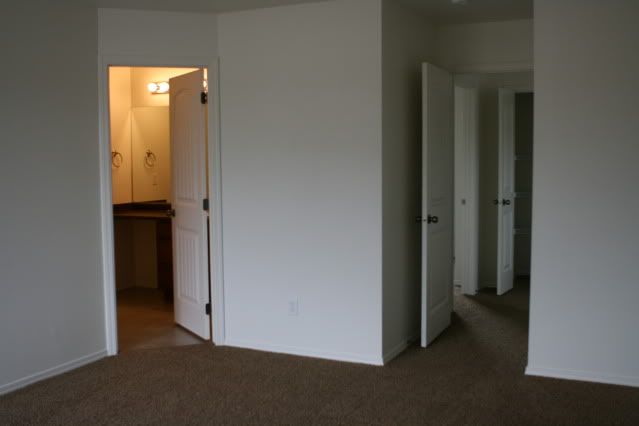 Master bath view: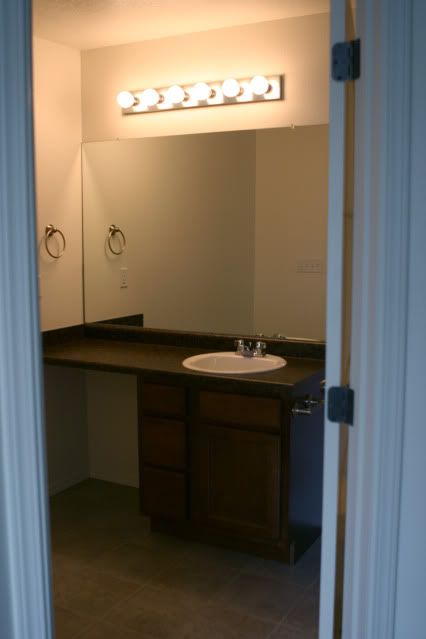 My favorite closet.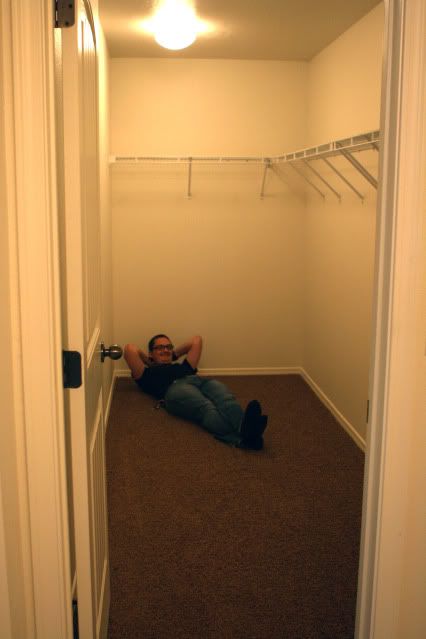 I can't wait!