I know this post is late but I couldn't resist posting the pictures that Teri, Andrea, Megan, Hilary, and I did this year. We got together on a Saturday to take a break from our routines and do some crafting. Thanks mom for the cute craft package!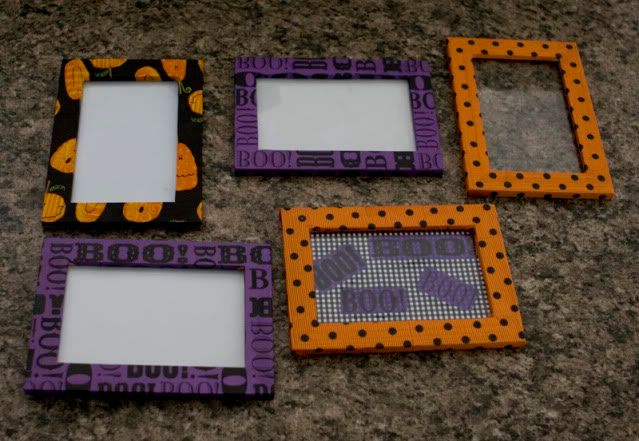 These are IKEA frames with halloween tissue paper decoupaged over the frame.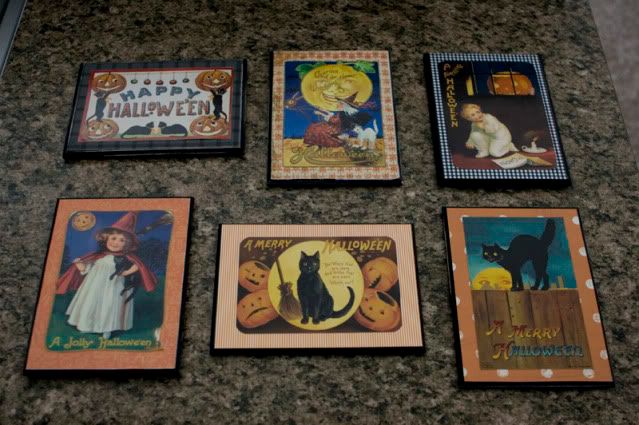 We painted a wooden plaque black, then decopauged scrapbook paper and a vintage card over the plaque to make a cute holiday decoration. Some of us then sanded the sides for an actual vintage look.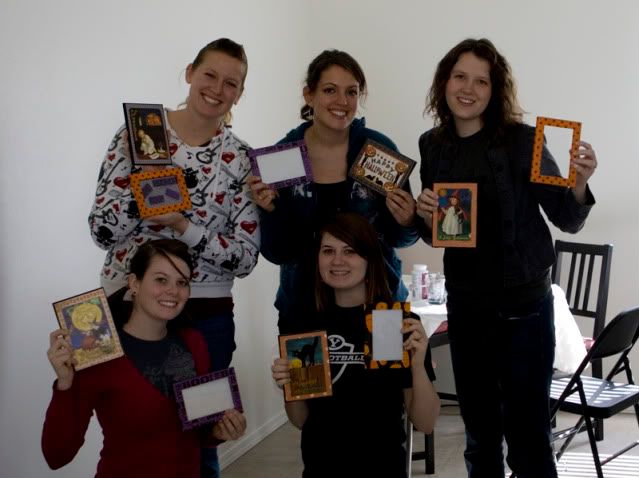 Here we are holding our new crafts!