I have never understood what all of the excitement about shooting a gun was about. This weekend, I got to experience that excitement FIRSTHAND. Karl and I went up to his family's ranch/farm up in Idaho to celebrate his Grandpa Jay's 80th birthday.
Going to the farm means a few different things for me, namely, camping, bbq, nature, hiking, atvs, etc. etc. Going to the farm for Karl and the other boys means another: GUNS! RIFLES! REVOLVERS! 45 SOMETHING! MOSSANS (sp?)! In other words, "IT'S THE BEST DAY OF MY LIFE" - Karl (well actually he didn't say that but I know he thought it.)
So after the families with little kids left, the guns were brought forth. My brother in law Johnny received a gun for christmas this year that is very big and called a mossan. I shot it once and that was enough. After shooting the .45 for 4 rounds and hitting the dirt instead of the target each time, I decided that I was having much more fun taking pictures of the gun show than actually shooting the guns.
I'm glad the boys had fun. It was fun for me to shoot, but I don't really mind if I don't ever do it again. Here are a few of my favorite pictures from the weekend.
This is Johnny, posing with the .45 and the mossan. I told him to think "movie poster" and then I snapped this shot.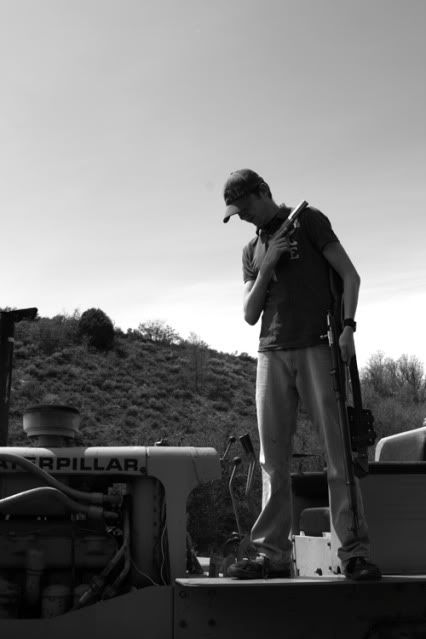 This is my cute husband Karl, who I might add, is hitting the target aka the balloon on his first shot. Robbers beware!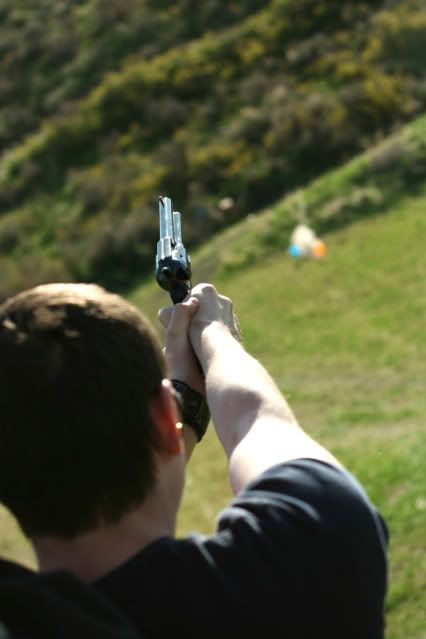 Between shooters, I would wander around and take random pictures.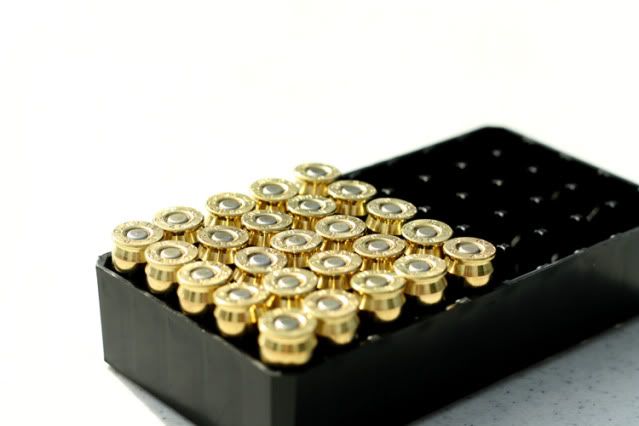 Here's Johnny again shooting the .45: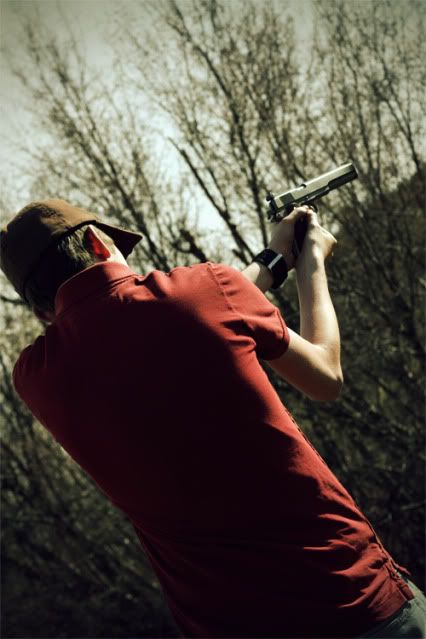 This is Karl's cousin. Check out the smoke and the cartridge!